iOS 16 introduces a useful new feature for dual-SIM iPhone users: the ability to sort messages per SIM in the Messages app. This feature is particularly beneficial to those who have both personal and work lines set up on a single iPhone.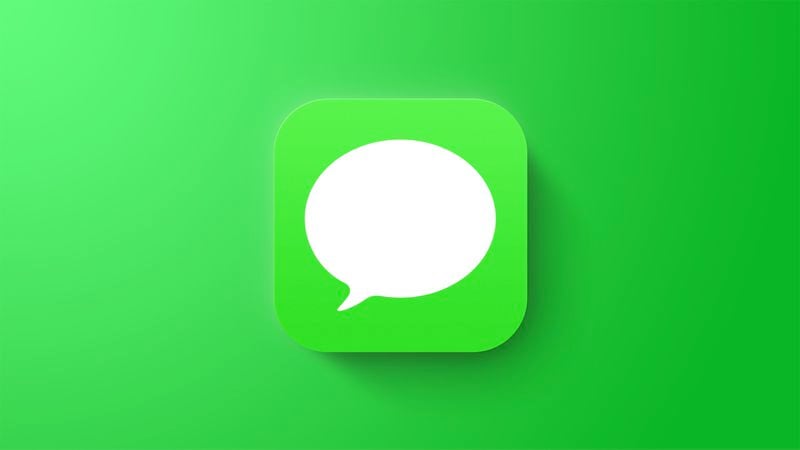 "Messages now supports the ability for customers with a dual SIM iPhone to filter their messages based on their SIMs," says Apple's release notes for the second beta of iOS 16, which was made available to developers for testing on Wednesday. When enabled, the feature filters both iMessages and SMS / MMS messages.
It appears that per-SIM message sorting requires enabling message filtering in the Settings app under Messages → Filter Unknown Senders. Then, users can tap on the icon with three dots at the top of the Messages app, which opens a menu with options to sort messages based on "All Lines" or individual SIMs, such as Personal, Business, or Travel.
iPhone XS and newer models are equipped with both a physical nano-SIM card slot and a digital eSIM, allowing for dual-SIM functionality. This means you can have two lines of service on one iPhone, which is useful for having personal and business lines on a single iPhone or for purchasing data-only plans via eSIM while traveling abroad. Starting with the iPhone 13 lineup, dual-SIM mode also works with two eSIMs.
iOS 16 is currently in beta for registered Apple developers. The update will be released to all users with an iPhone 8 or newer around September.
Popular Stories
What to Expect From Apple Through July: iOS 16 Public Beta, New MacBook Air, Back to School Promotion, and More
While the summer months following WWDC are often a relatively quiet time of year for Apple, there are still some notable items on the agenda through July. Below, we've rounded up six things to expect from Apple over the next six weeks or so. Public Betas of iOS 16 and More As part of WWDC 2022, Apple announced that public betas of iOS 16, iPadOS 16, macOS Ventura, watchOS 9, tvOS 16, …
iPhone's Built-In Music Recognition Feature Syncs With Shazam App on iOS 16
Since the release of iOS 14.2 in 2020, the iPhone has included a built-in Music Recognition feature in Control Center powered by Shazam. And with iOS 16, and also the iOS 15.6 beta, the feature has received a small but useful upgrade. As noted by Twitter user @someone_andrew, songs identified with Music Recognition in Control Center finally sync with the Shazam app. It also remains …
Apple Said to Be Evaluating iPhone 14 OLED Displays This Week Ahead of Mass Production
Apple is evaluating OLED displays for the iPhone 14 this week ahead of mass production, The Elec reports. The OLED display panels in question are reportedly destined for the standard, 6.1-inch iPhone 14 model, with mass production due to begin between July and August. The displays are from Chinese display panel maker BOE, which was embroiled in controversy earlier this year after Apple …
iOS 16 Will Let iPhone Users Bypass CAPTCHAs in Supported Apps and Websites
Tapping on images of traffic lights or deciphering squiggly text to prove you are human will soon be a much less common nuisance for iPhone users, as iOS 16 introduces support for bypassing CAPTCHAs in supported apps and websites. The handy new feature can be found in the Settings app under Apple ID> Password & Security> Automatic Verification. When enabled, Apple says iCloud will …
Twelve South Launches New 'HiRise 3' Charger for iPhone, Apple Watch, and AirPods
Twelve South today announced the "HiRise 3" stand charger for iPhone, Apple Watch, and AirPods, priced at $ 99.99. The stand supports MagSafe-compatible charging and holds an iPhone 12 or later vertically, and also includes a charging puck for Apple Watch and a Qi charging mat on the base that supports AirPods or any Qi-compatible smartphone. The HiRise 3 is available in black and white color …
.